Meet Ed Arnold
Lead Pastor


In 1990, he put his faith in Jesus Christ after being raised in a Christian home. He served in USAF/USAF Reserve before enrolling in Lancaster Bible College. He graduated from LBC in 2007 with a B.S. in Bible with an emphasis in Pastoral Studies.​
Ed began serving on staff as Beulah's Youth Pastor in 2000. In January of 2007 he accepted his role as Beulah's Assistant Pastor. In January of 2021, Ed accepted the call to enter into the role as Beulah's Lead Pastor.
​Married to Lauren in 1997, he and his wife Lauren have four sons and a daughter-in-law: Luke, Jared (w/ Ella), Dylan, and Sawyer. Lauren directs the Human Trafficking program in Delaware for the Salvation Army. Currently, they reside in the area of Lincoln University.
Hobbies: Ed's lifelong enjoyment of motorcycles has led to his current interest in Adventure bikes. He also tinkers with cars & trucks occasionally.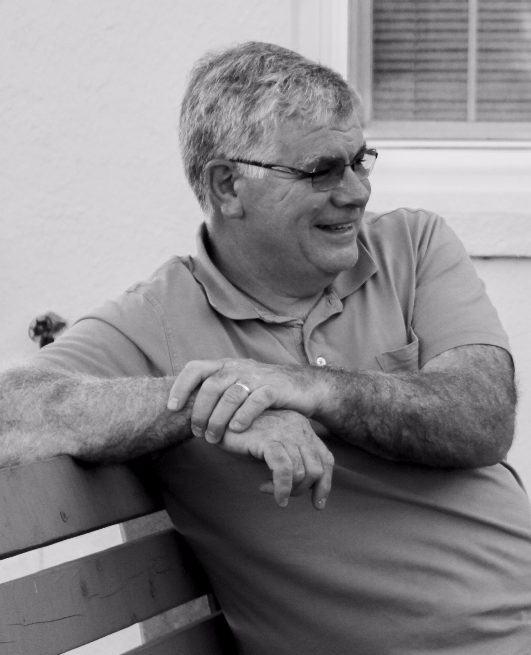 Meet Roger Hunter
Pastor Emeritus
Born and raised in the hills of Van, West Virginia, Roger came by faith to Jesus Christ in 1970 after an enlightening confrontation with a Boy Scout chaplain. After graduating from West Virginia Tech in 1975 with an Associate degree in Electrical Engineering Technology, Roger headed to Tennessee Temple University where he graduated with a B.S. in Pastoral Studies in 1980. Roger sensed God leading him to complete his M. Div. in Pastoral Studies at Temple Baptist Seminary, where he graduated. God called Roger and Madonna to Beulah Baptist in 1986 whereupon he began his ministry as Beulah's Senior Pastor.
​He and his high school sweetheart, Madonna reside in Oxford, PA where she is employed as a Kindergarten Aide for Oxford's school district. They have three daughters; Amie, Alisha, and Ashley. They also have nine grandchildren: Blake, Lance, Grant, Charlotte, Gavin, Clara, Kaitlyn, Grace, and Eleanor.
In January of 2021, Roger became our Pastor Emeritus and continues to serve the Lord as an invaluable part of Beulah's church family.
Hobbies: hunting, fishing, woodworking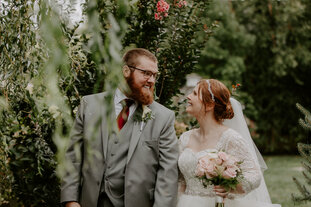 Meet Mark Freisleben
Pastor of Student Ministries
Email: MarkFreis.BBC@gmail.com
In his senior year of high school in 2016, he put his faith in Jesus Christ. It started with joining the youth ministry at the Christian Life Center during his junior year of high school. He went to West Chester University for two years studying Political Science before he felt God leading him to transfer to Lancaster Bible College to study Youth & Young Adult Ministries. He graduated from LBC in December 2020 with a Bachelor's degree in Youth & Young Adult Ministries and Biblical Studies.
He has recently started pursuing his Seminary degree at Lancaster Bible College | Capital Seminary, where he studies for his MDiv with a concentration in Pastoral Care.
Mark started serving at Beulah at the beginning of August 2020 as Beulah's Pastor of Student Ministries.
​He has been married to his beautiful wife Megan, since August 2021. Megan is the Children & Family Ministry Director at the Christian Life Center in Lincoln University, PA. They excitedly welcomed their first son, Judah Freisleben, into the world at the end of December 2022!
Hobbies: Mark enjoys reading, hammocking, and hiking, especially with his wife Megan. He loves playing all sorts of games: board games, card games, and video games. And he loves spending time with his family and friends.

Meet Noah Pfenninger
Worship Pastor
The son of a pastor, Noah grew up in a Christian household. In 2006, he accepted Christ as his Savior at a church in Orlando, Florida. After living in the Delmarva area for several years, Noah began leading worship at First Baptist Church of Elkton at the age of sixteen, and felt a call into worship ministry. Noah is a graduate of Liberty University with a degree in Music and Worship. He and his wife, Cassondra, have been married since August of 2021.
Noah started serving as the Worship Pastor in June of 2021.
Hobbies: Noah enjoys reading, working out, playing video games, and hiking. Noah wishes to travel around the world with Cassondra.